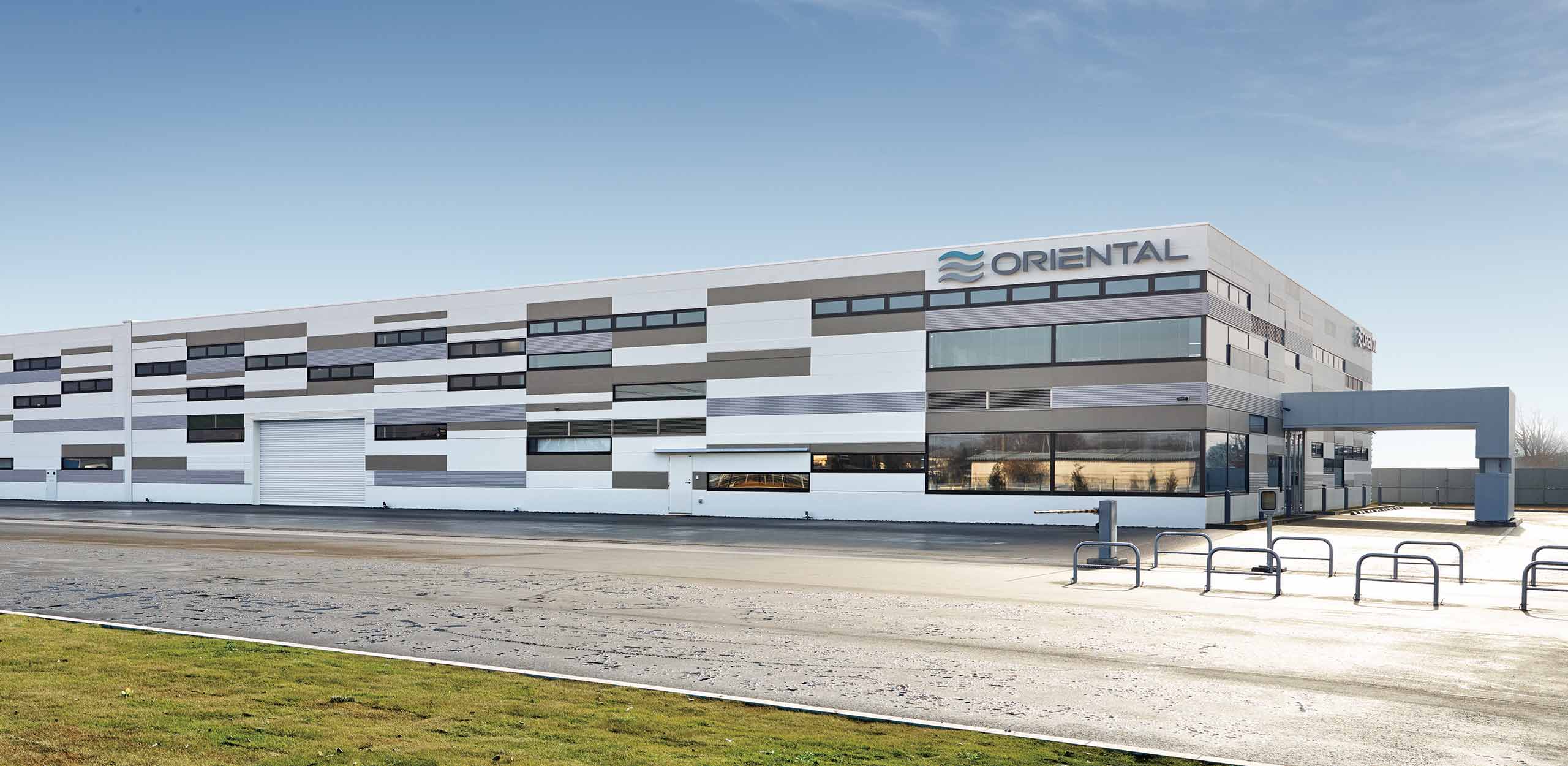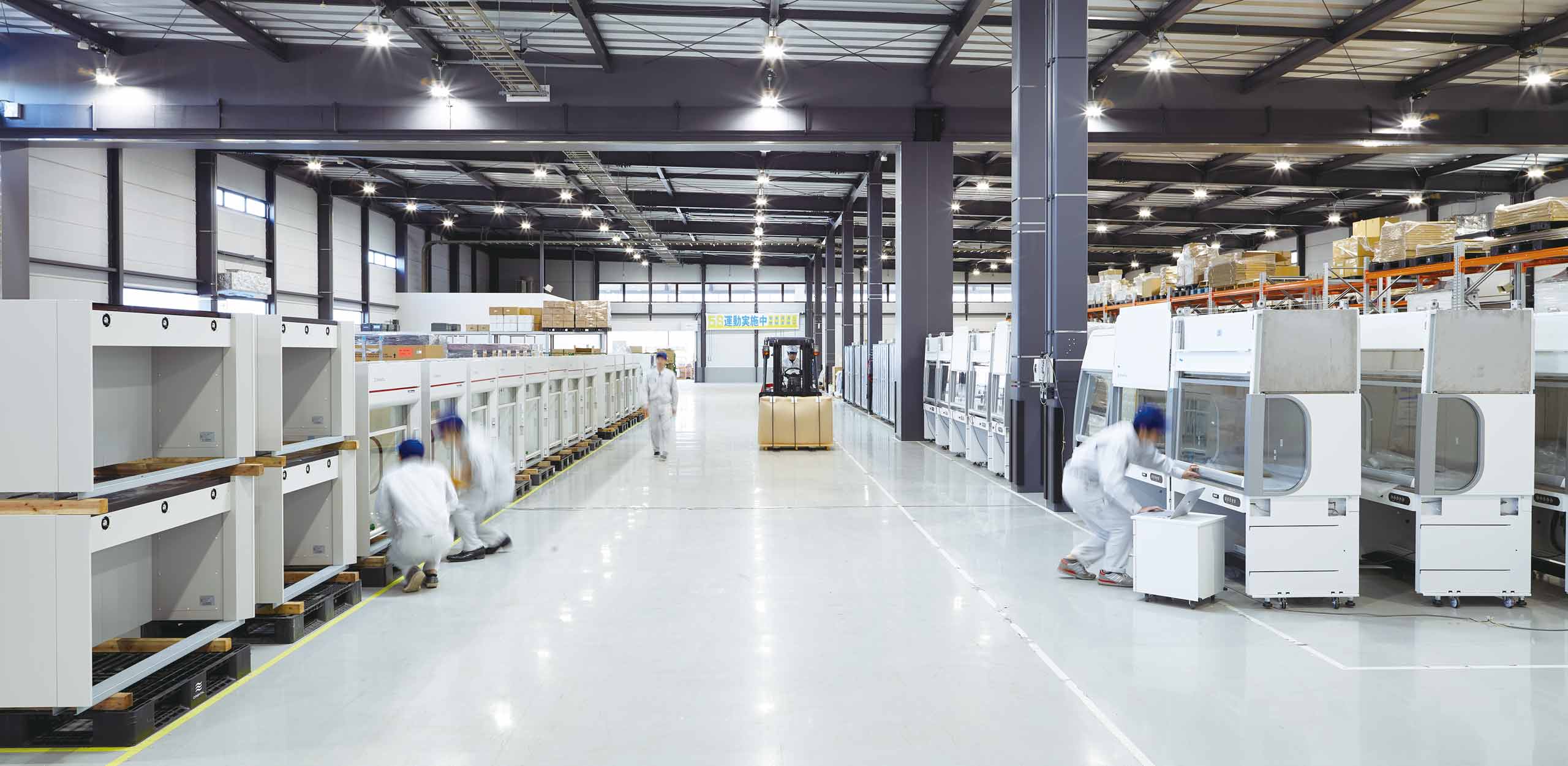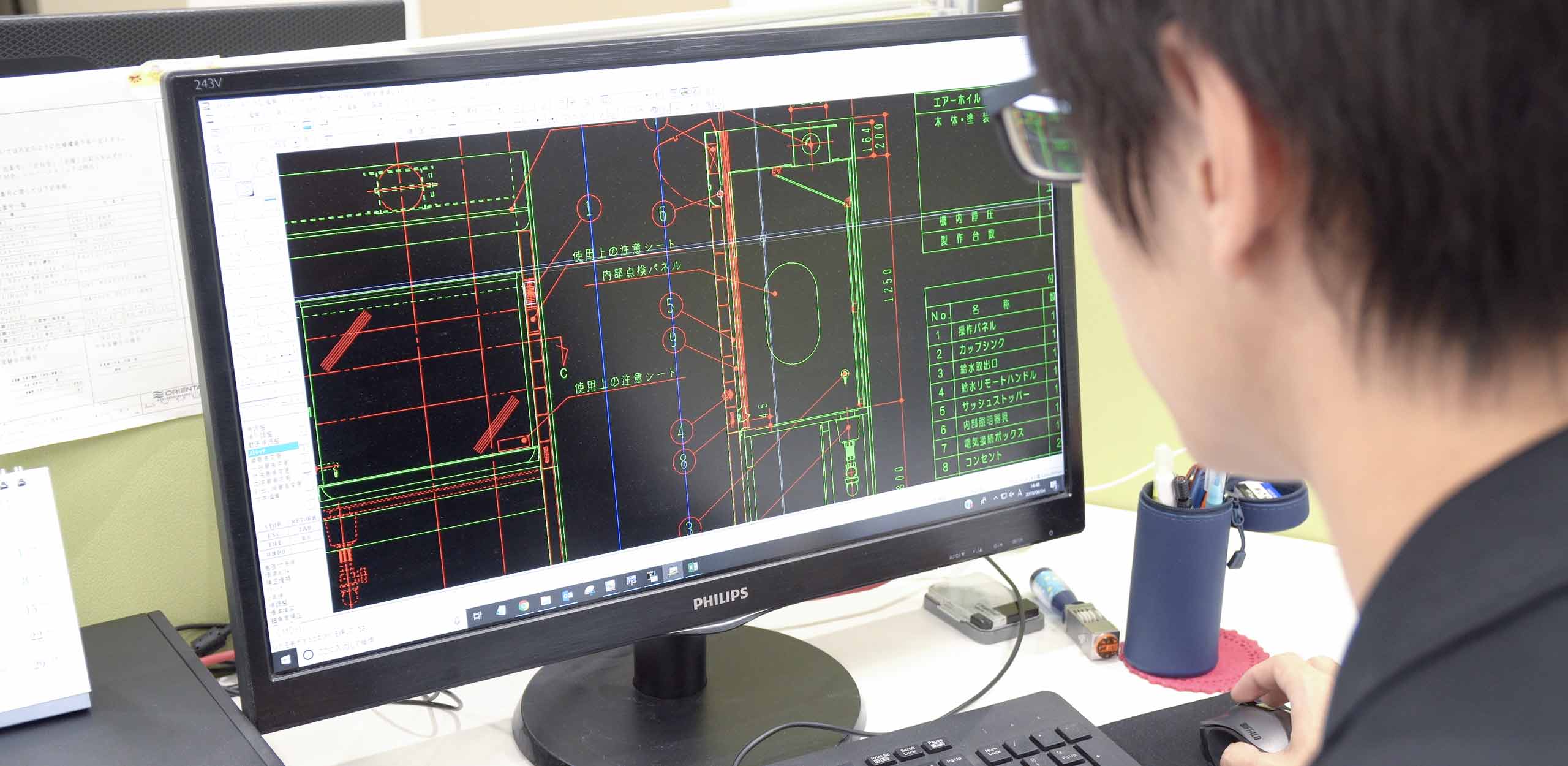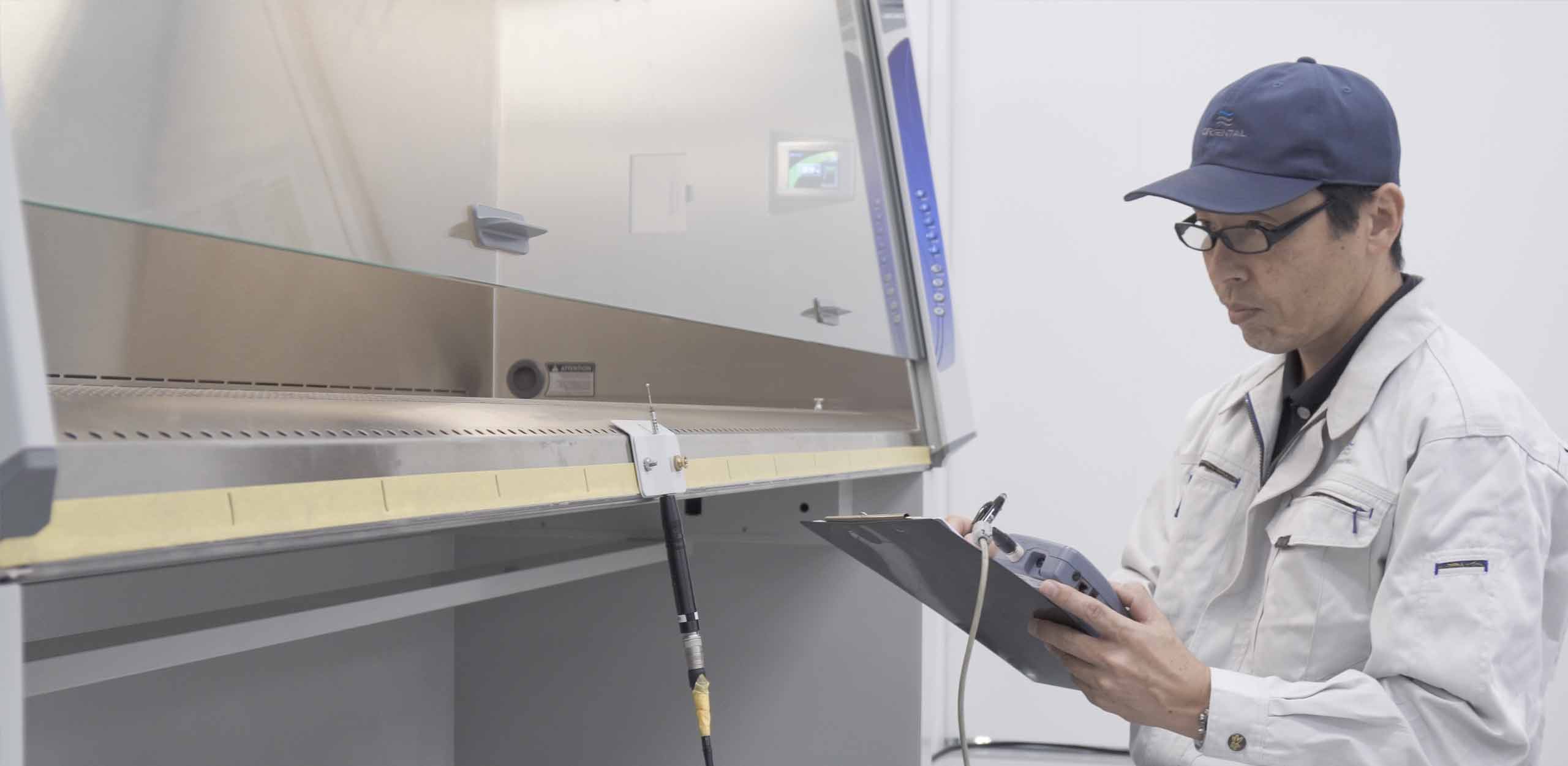 Delivering the highest quality
We commit to be very thorough in development, manufacturing and quality control.
Our solutions are delivered from Production Center.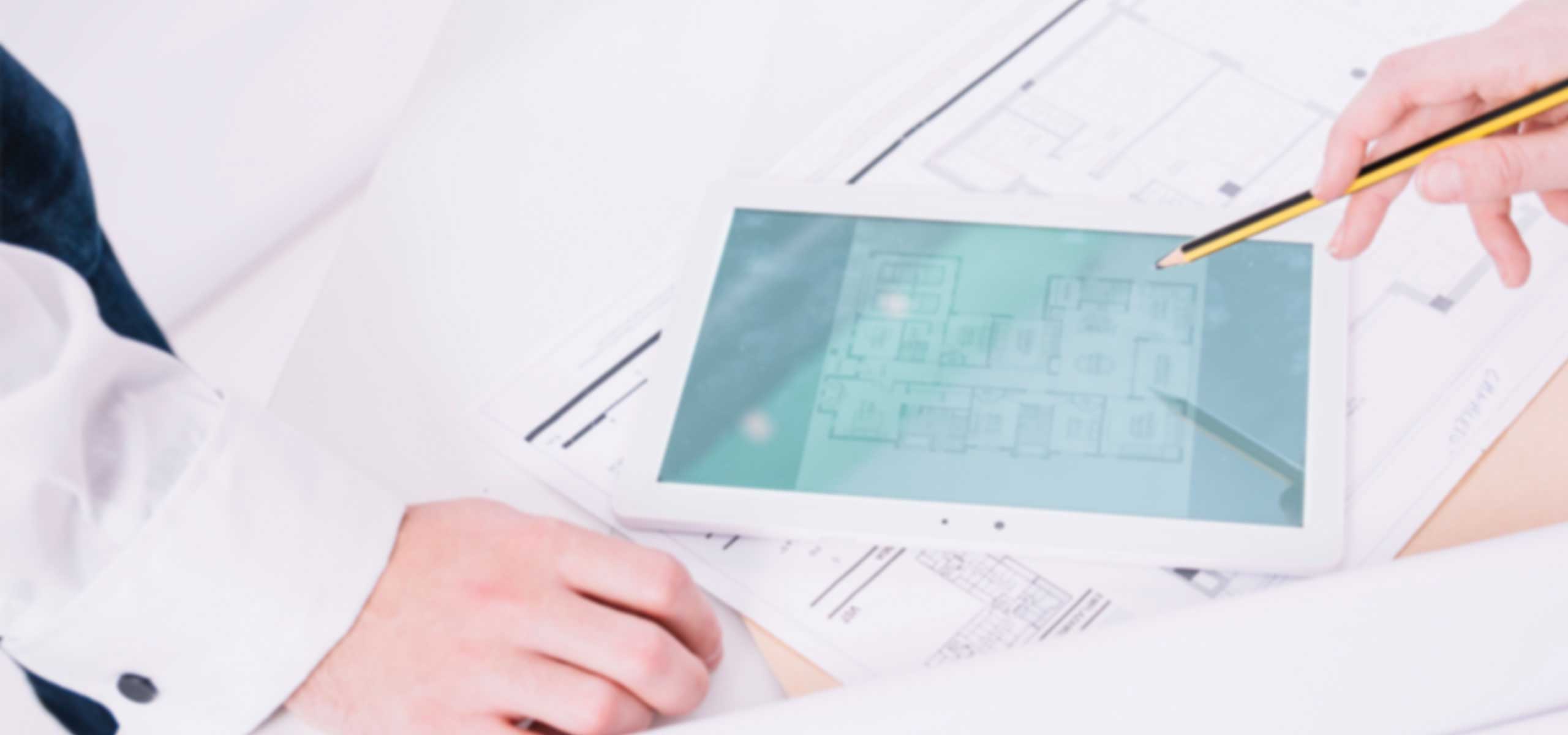 Co-creation
Through various partnerships such as industry-academia collaboration, we aim to "co-create" high-performance equipment and lab furniture that promote innovation.
Quality Control
We actively incorporate various international standards such as EN (Europe) and ANSI / ASHRAE (US) standards. We carry out thorough quality control to ensure that our solutions perform at their best in laboratories.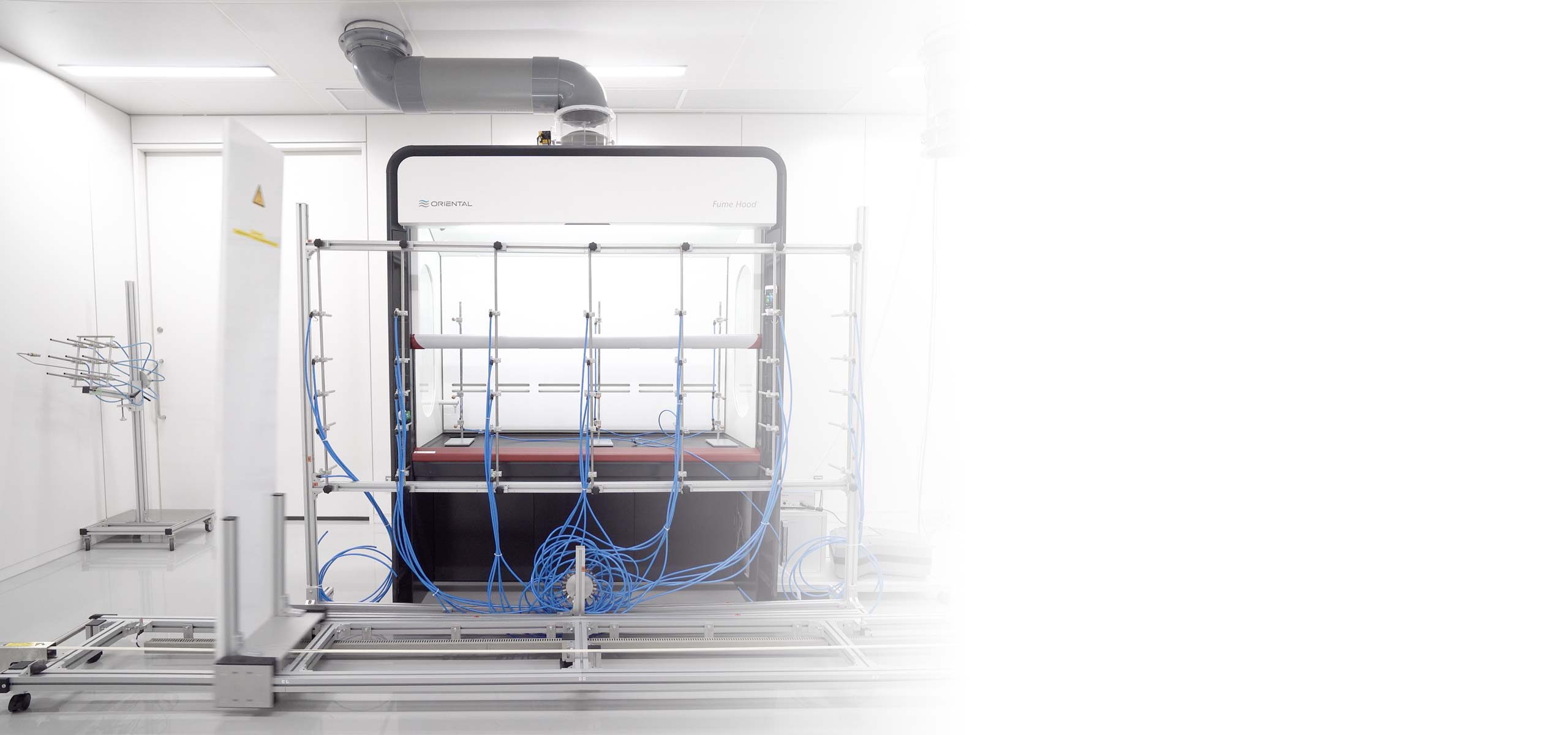 Performance Test of
Fume Hoods
In order to provide the highest level of quality and safety, we perform pre-shipment performance verification in the test room in Production Center.
Award Winning Facility
Production Center won the DSA Japan Space Design Award (Japan Design Space Association), the largest space environment design award. (Design and supervision: PLANUS INC.)