For a safe and wonderful experience
In order to offer a safe and comfortable research environment for those who challenge the development of new technologies in a safe laboratory.
For a suitable and prosperous society that is achieved by the new technologies.
We will develop and manufacture unprecedented laboratory equipment
to make our missions come true.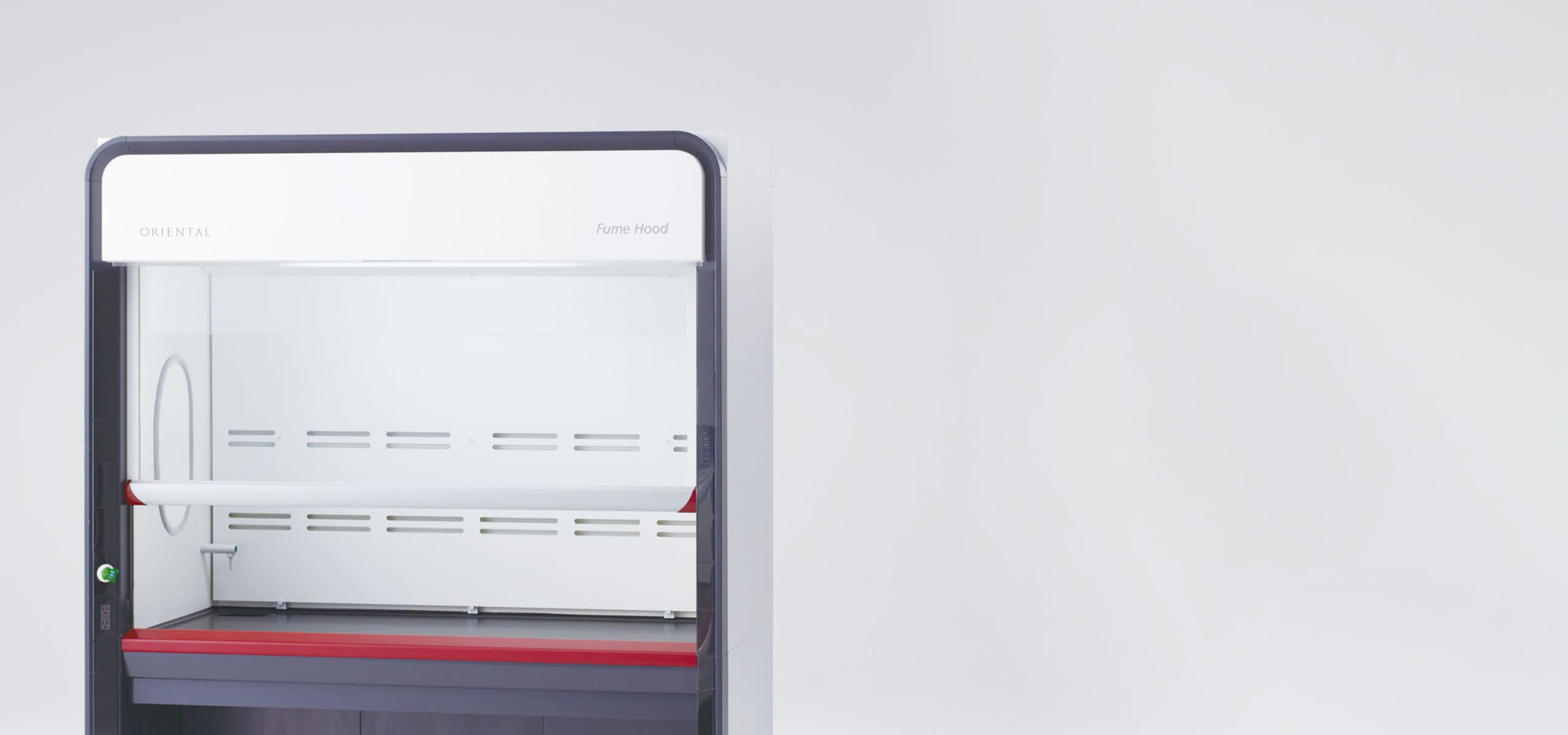 Fume Hood
Ensures the safety, workability and comfort of researchers from chemicals.
Meets the needs of researchers with sophisticated design and quality in accordance with global standards and requirements.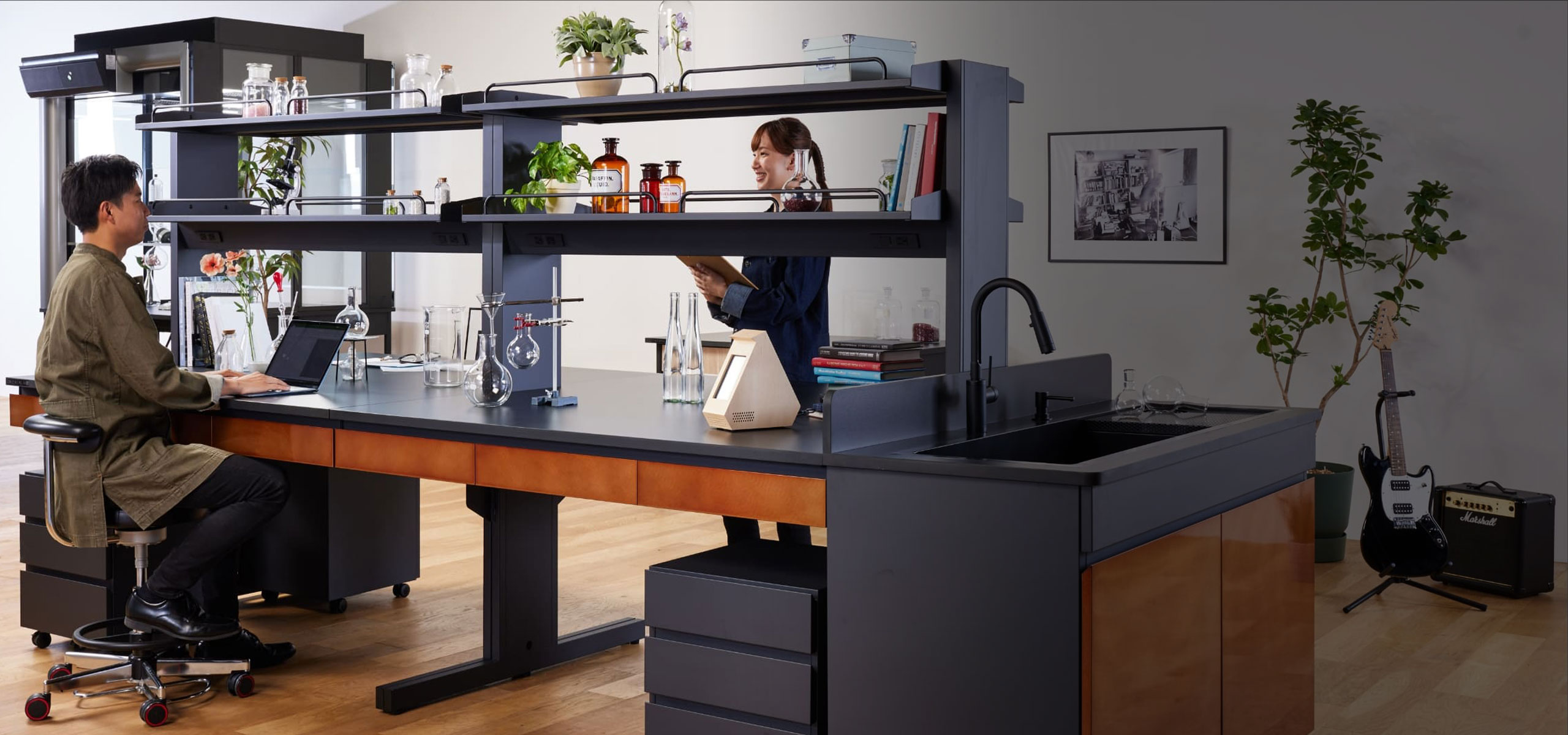 Gas Scrubber
Gas scrubbers are becoming more important than ever from the perspective of environmental protection and compliance.
With reliable performance, chemicals emitted from laboratories are effectively removed.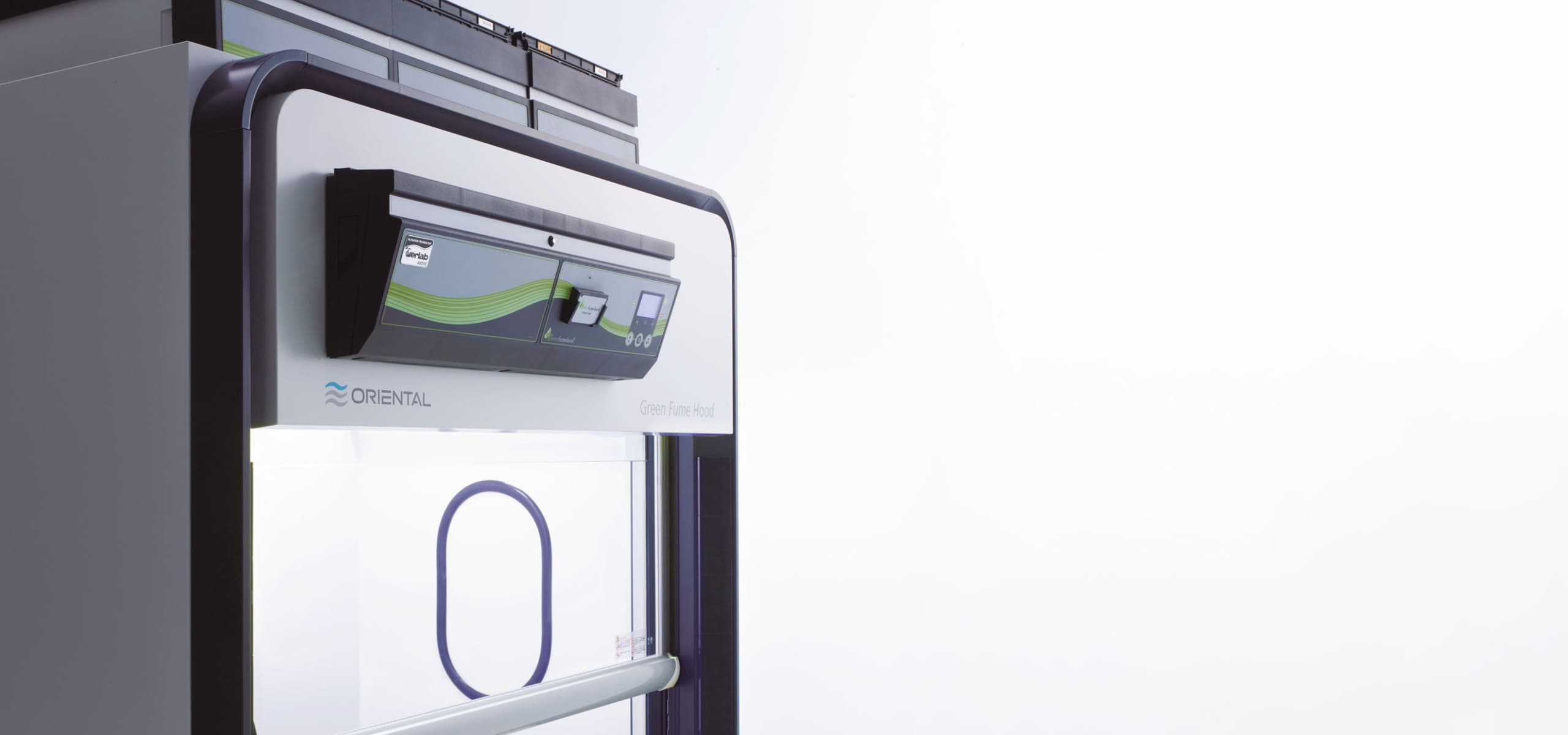 Ductless Fume Hood
Ductless Fume Hood absorbs chemicals with high efficient filters and circulates clean air back to the laboratory.
This highly flexible and economical solution prevents exposure to chemicals.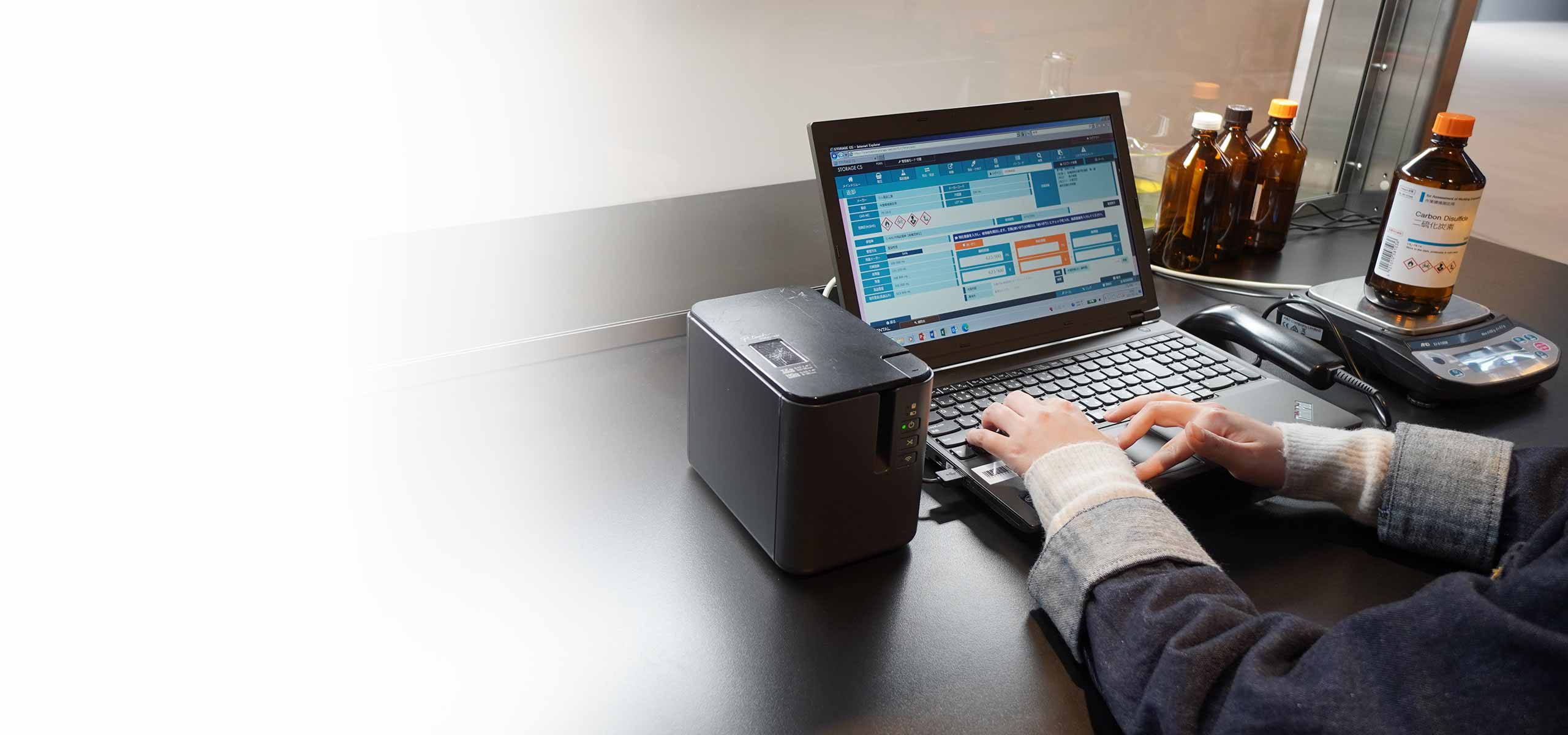 Chemical Management System
We have a lineup of systems and equipment to solve various issues in relation to the storage and management of chemicals.
Optimal "chemical management solutions" ensured.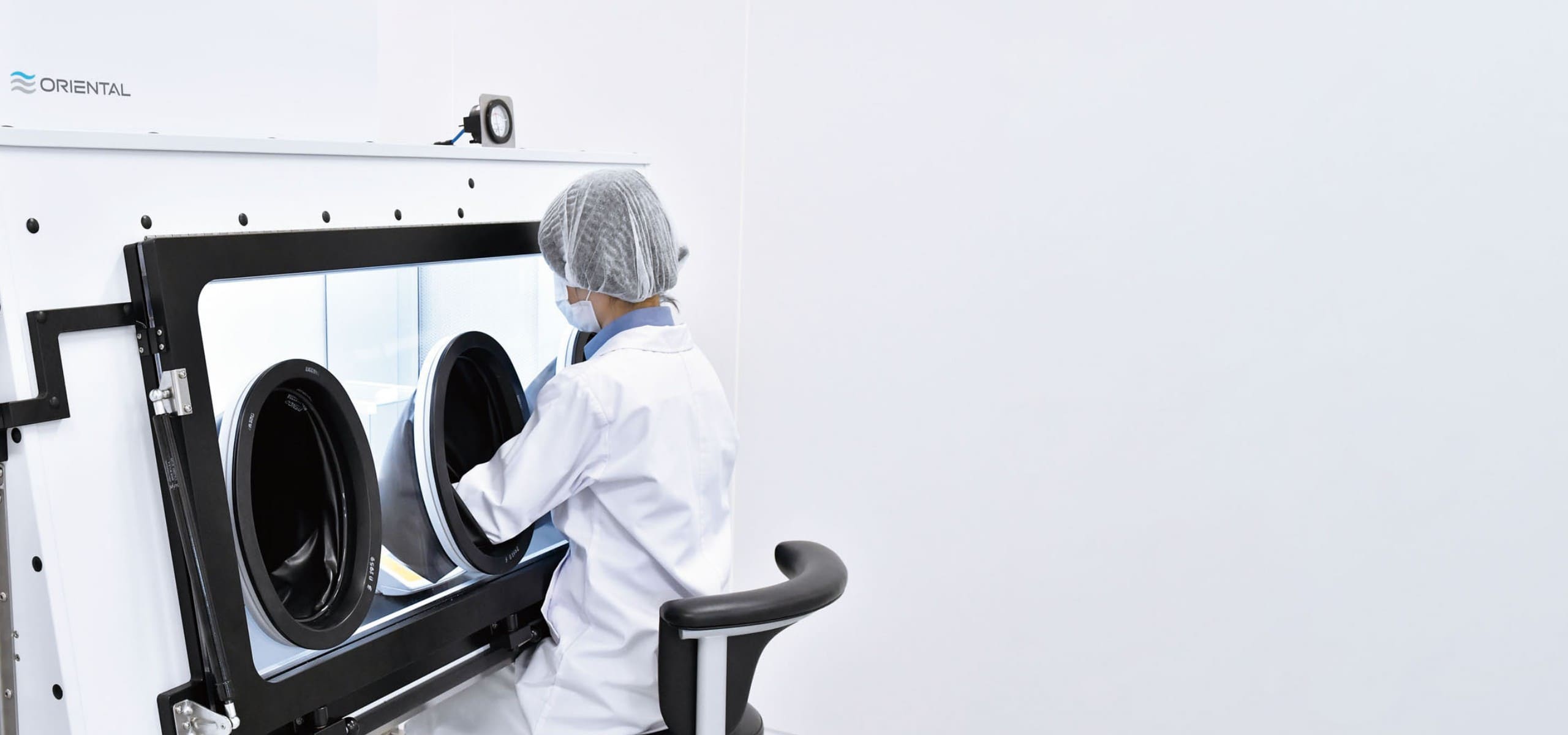 Chemical Hazard
An integrated supply system including the development and manufacture of containment equipment for HPAPI and the performance evaluation tests have been established.
We offer the most suitable containment solutions for your application.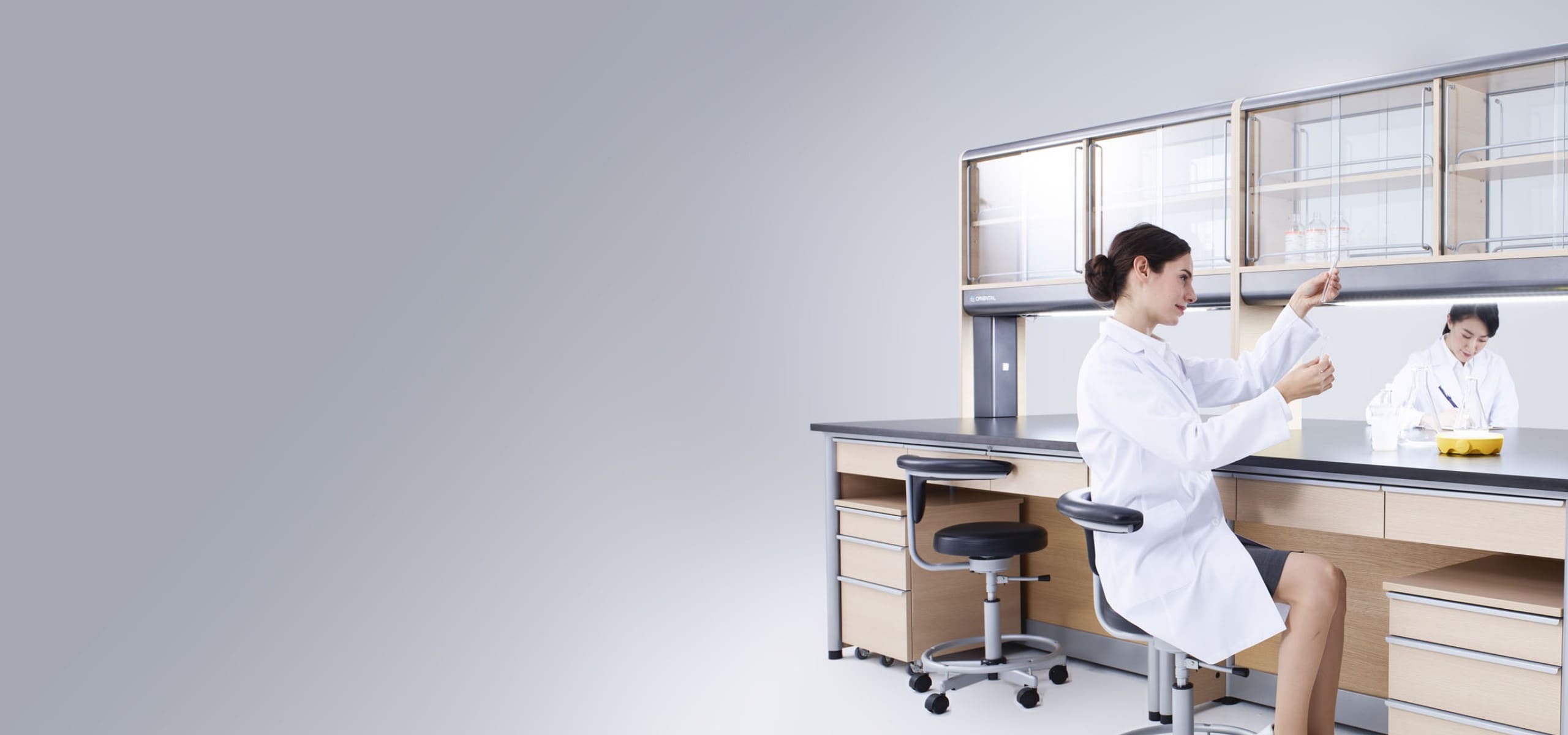 Lab Furniture
Lab furniture is the core equipment of research, development and innovation.
The synergy of the quality following global standard and product design maximizes researcher's intellect and creativity.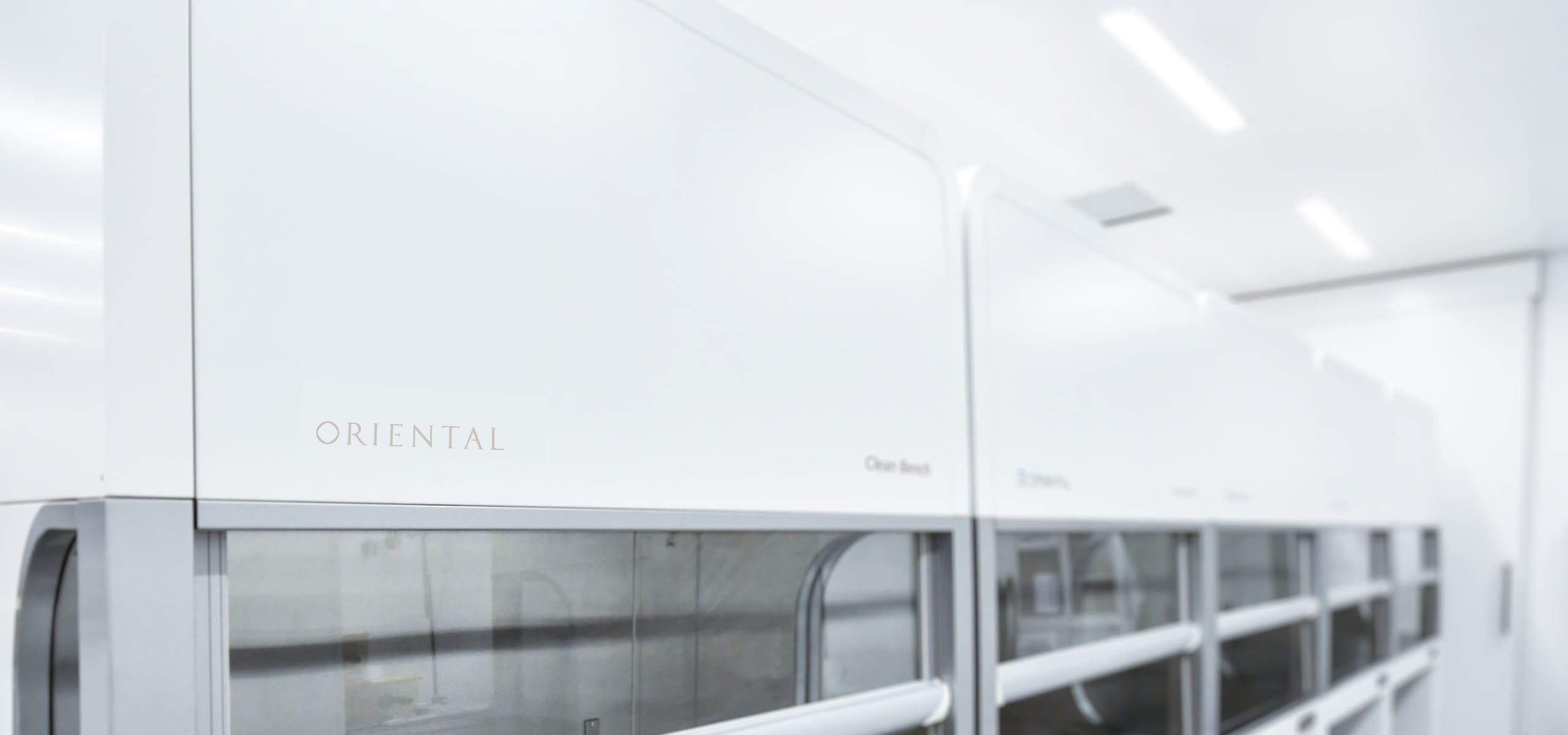 Clean Facility & Equipment
Clean facilities are essential for the pharmaceutical, food and semiconductor industry.
We provide clean rooms and other solutions vital to establish a clean environment.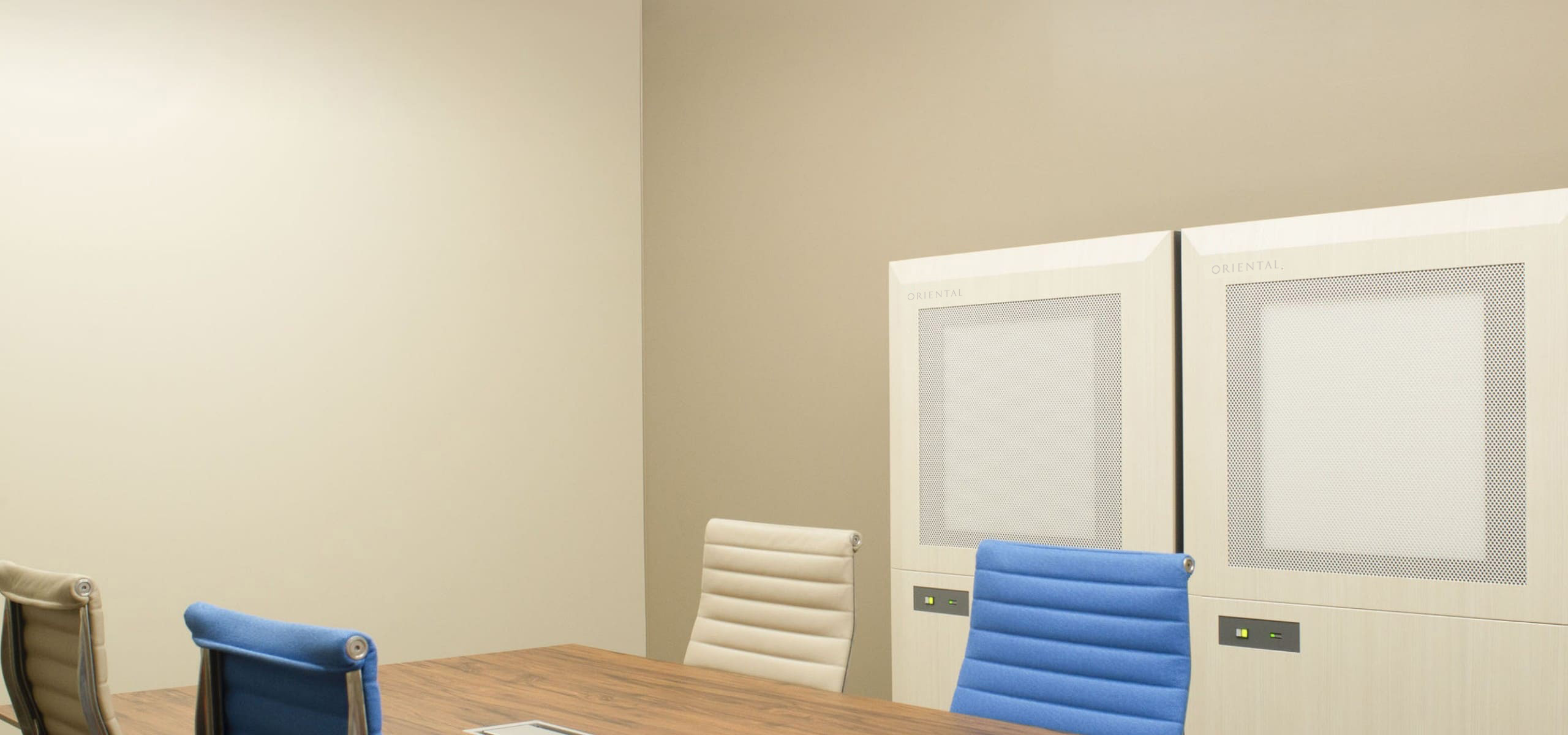 Infection Control Equipment
Infection control is becoming increasingly important in this age of "with/after COVID-19".
We propose the best systems, from the design and construction of BSL(P2-P3) laboratories to researcher protection equipment and isolation measures during specimen analysis.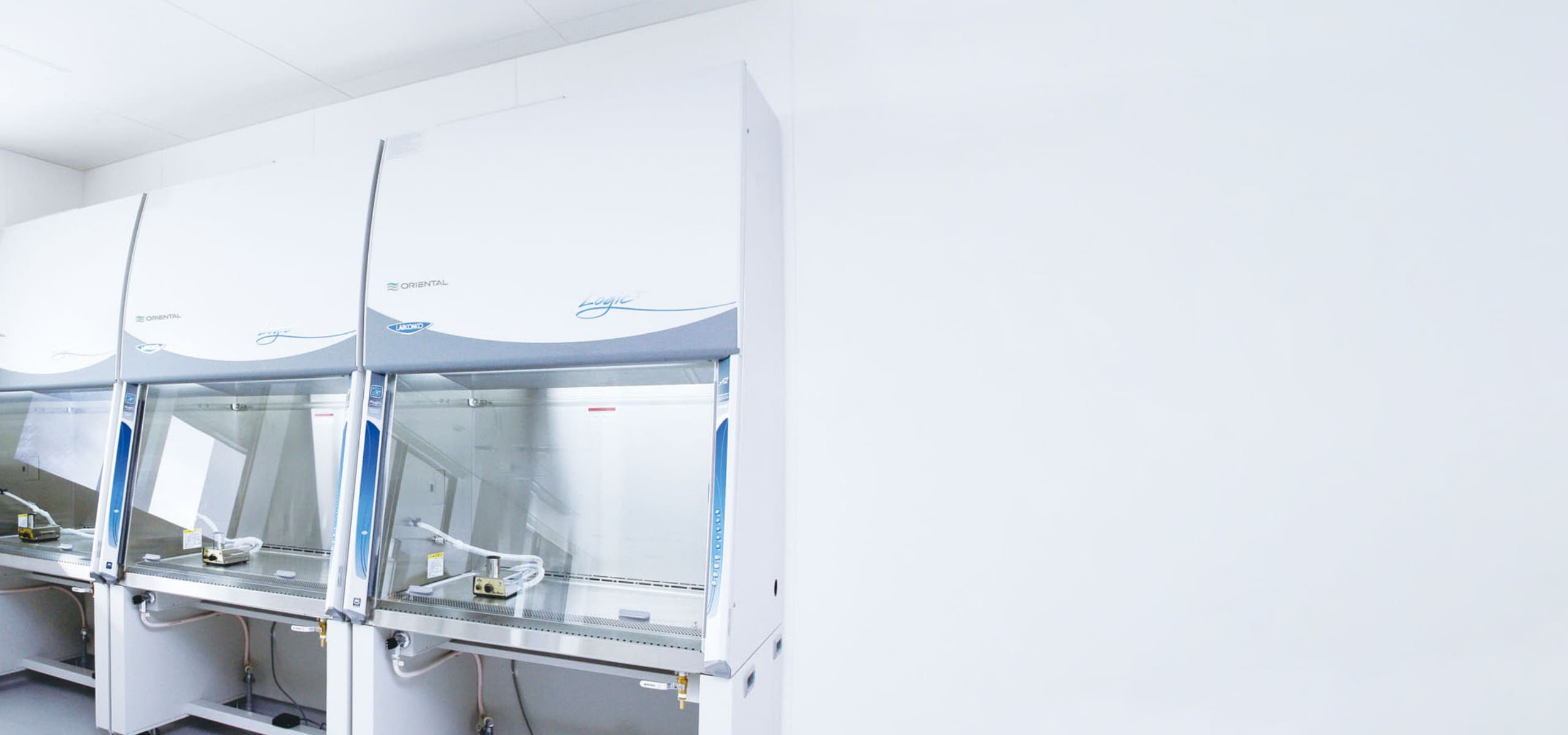 Biotechnology
Facility & Equipment
The importance of biohazard systems is getting more important with the development of genetic engineering and regenerative medicine as well as the expansion of infectious disease testing and research.
We can propose highly controlled biohazard facilities and equipment.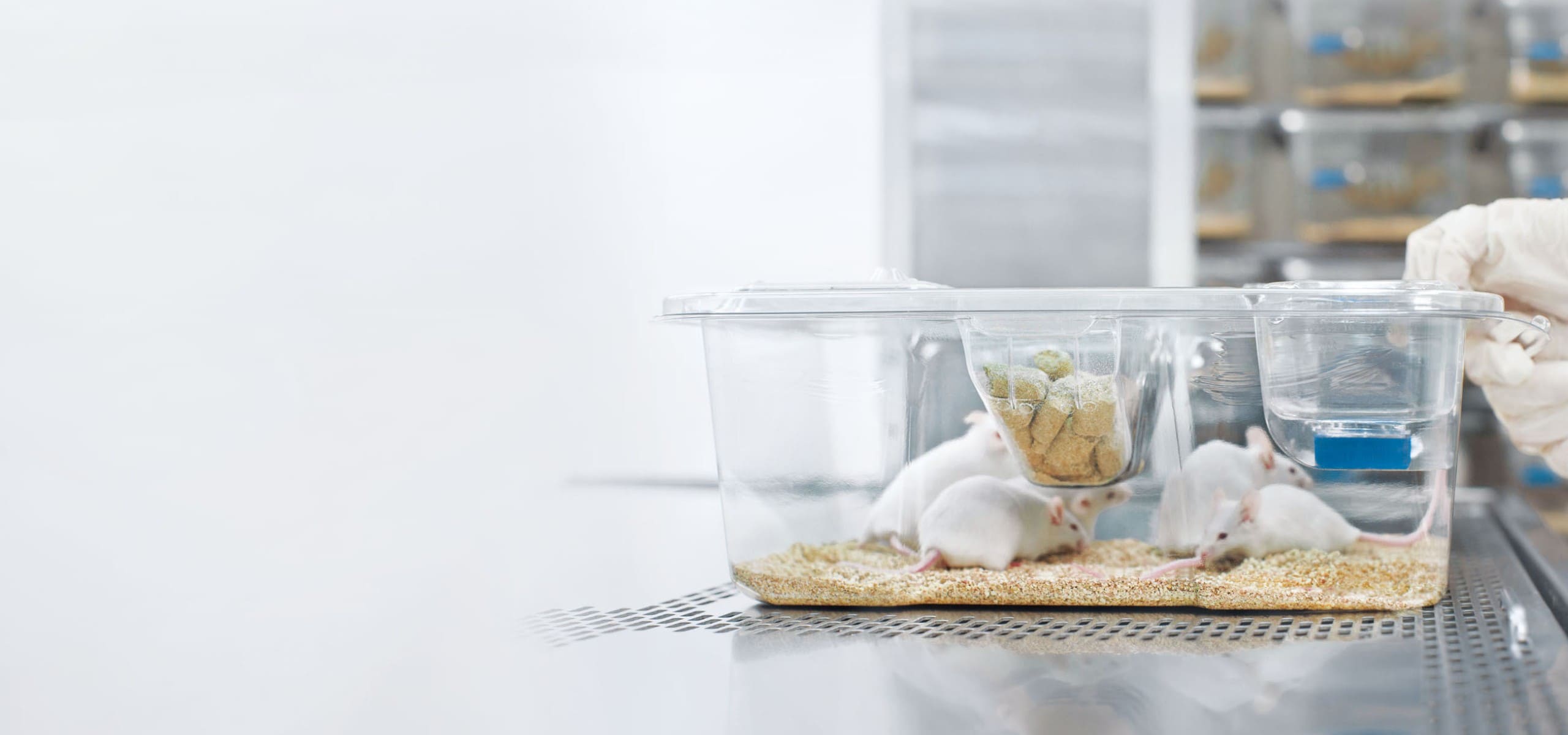 Laboratory Animal Equipment
Environments for laboratory animals require complicated facility conditions and consideration for animal welfare.
We provide an integrated system covering both the hardware such as facility construction and equipment, and the software such as operational support.